Author:
hobnailedboots
Title:
Struts and Frets
Pairing/Character:
Jared/Jensen
Summary:
Jared finally has a pilot that's been picked up, and it's worlds away from Gilmore Girls. Trouble is, the guy playing Dean is a complete douchebag. Then Jared bumps into Jensen, who he swears was made for the role.
Length:
Total ~23k, this part 6k
Rating:
NC-17
Notes
: Lifeson and Lee are members of Rush. Thanks for reading. The epilogue and outtakes/deleted scenes should be along later, and I'd love any feedback you might want to share!
Warnings:
none
Masterpost
|
Art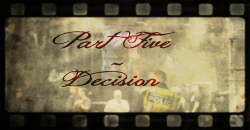 (
Part Five: Decision
Collapse
)